DC-DC Buck Converter for USB-C applications: Ag7010
Providing up to 120W of power with 95% efficiency in a tiny SMT low profile
package, Ag7010 is the latest in Silvertel's range of DC-DC converters.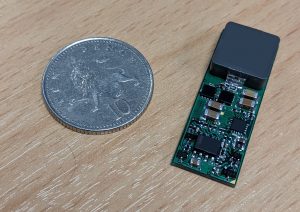 Samples will be available in Q1 2021, with production schedule for Q2/Q3,
Ag7010 provides a host of features, including pmbus (I2C) interface for monitoring
and control, a wide input supply of 4.5V to 28V and adjustable output of
3.3V to 12V.  This powerful buck converter can be used in any application,
but it is anticipated that manufacturers of the latest USB-C powered
peripherals will find the high efficiency and tiny size particularly well
suited for their design.  Please contact your local distributor for
technical information, samples and pricing.