New Surface mount connector for popular Ag9900 Products
Silvertel have launched a new format of their exceptionally popular Ag99XX product range – product will now be available with block terminals instead of the traditional pin headers (whether DIL or SMT format).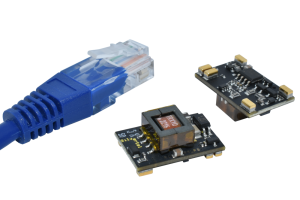 Suffixed as Ag99XX-MTB or Ag99XX-LPB , these new variants are now available from your local distributor. Designed to be functionally compatible with their predecessors, the '-MTB and '-LPB versions will become the preferred option for supply available in the smallest package on the market, typically less than 22mm x 14mm.
The previous '-M and '-MT (SMT pin-header) variants will eventually be superseded by the '-MTB variant which will include thermal protection on-board and comprise of 3.3V, 5V, 12V and 24V versions. The '-LPB variant, the smallest POE PD Module in the world, will supersede the previous '-LP variant (DIL pin header) and be available in 3.3V, 5V and 12V versions, again having on-board thermal protection.
Therefore, the '-M/MT and '-LP variants will become "Not Recommended for New Designs" (NRND) and despite continuing to be supported in production, customers will be encouraged to transition to the new variants over time.
Additionally, the new '-MTB and '-LPB variants will be available in trays or tape & reel (subject to MOQ), thereby lending themselves more readily to auto-placement assembly.
As ever, Silvertel's world-class technical support are available to answer technical questions about any of our products on apps.support@silvertel.com . Contact your local distributor for more details, samples and pricing.