Ag2130 - Low Cost trunk/COIC interface
Product Info

Documents

Features

Evaluation Boards
Ag2130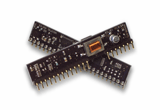 Ag2130 is a low cost single channel PSTN Interface in a SIL package. The module provides many integrated features, including a basic barrier on-chip. It can be used in systems without a ground, or in applications where common mode interference is very high. Ag2130 can also be operated from either +3.3V or a +5V supply.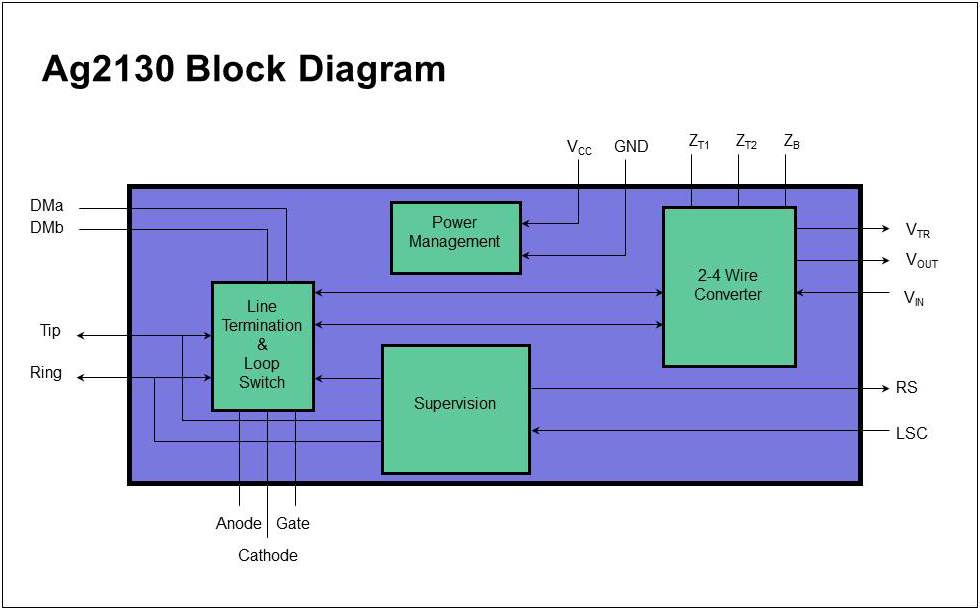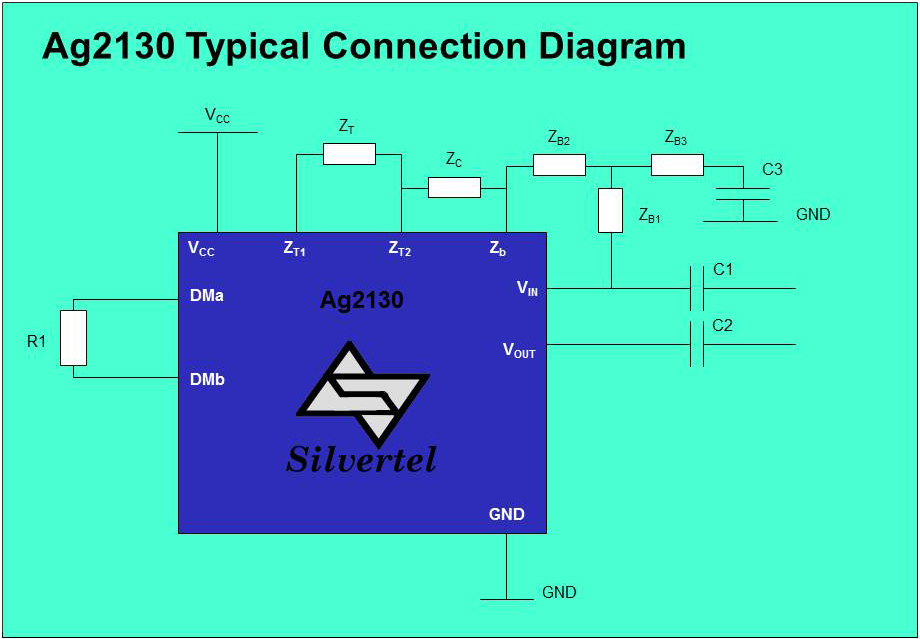 Ag2130 Datasheet

Ag2130 Shortform
Part Number
Description
Package
Ag2130S
Single channel programmable trunk/PSTN interface
SIL
Features
Highly featured PSTN interface

Includes Transformer isolation

On board Loop switch and Diode bridge

Ringing and loop current detection

Parallel phone detect

Programmable to meet different country standards

Tip/Ring polarity detect for CLI and on hook reception

3V or 5V versions

Simple integration
Evaluation Board Ag2130
This evaluation board is suitable for and fully compatible with the Ag2130. It can be used on its own or it can be connected to an Ag117x evaluation board.