Ag9600
- IEEE802.3af PoE PD
Product info

Documents

Features

Evaluation board
Ag9600 Series
Recomended new lower cost alternative is the Ag9700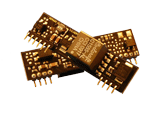 The Ag9600 series of PoE modules are designed to extract power from a conventional twisted pair Category 5 Ethernet cable, conforming to the IEEE 802.3af Power over Ethernet (PoE) standard. The Ag9600 is a complete lower cost solution aimed at high volume IP applications. The module is easy to use and requires minimal external components as well as providing a 1500Vdc isolation barrier between the input and output. The Ag9600 is available in several different voltage and power options to suite a wide range of applications.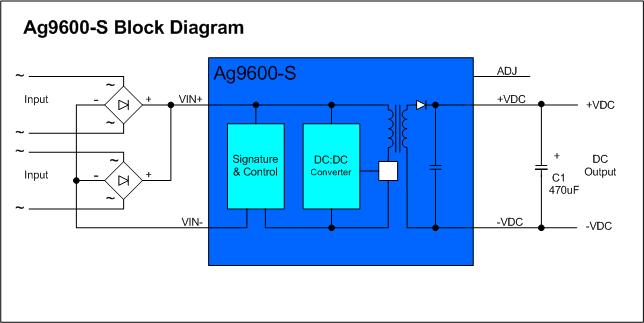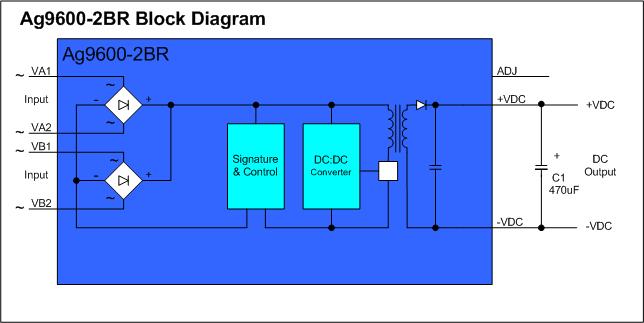 Key Features
| | |
| --- | --- |
| | |
| | 1500V isolation (input to output) |
| | |

Ag9600 Datasheet

Ag9600 Shortform
Part Number
Output Voltage
Output Power
Ag9612-S
12V
12 Watts
* Ag9605-S
5V
9 Watts
* Ag9603-S
3.3V
6 Watts
Ag9612-2BR
12V
12 Watts
Ag9605-2BR
5V
9 Watts
* Ag9603-2BR
3.3V
6 Watts
* All these Ag9600 modules are on a Last Time Buy
Ag9600 Features
IEEE802.3af compliant
Small Package –

56mm(L) x 18mm(W) x 14mm(H)

Integral DC/DC converter
Wide Input voltage range
Overload and short-circuit protection
Adjustable Output
1500V isolation (input to output)
Simple integration
Ag9XXX SIL Evaluation Board
This is Silvertels standard low power IEEE802.3af module evaluation board, for testing and evaluation of Silvertel POE PD modules. It is designed to work with Power Sourcing Equipment (PSE) that supplies power over either the spare pair or the data pair. It is suitable for use with the following products - Ag90xx, Ag9120, Ag92xx, Ag94xx, Ag96xx, Ag97xx and Ag80xx (-S or -D variants where applicable). Please use the links provided to order boards or download the User Manual.
Recomended new lower cost alternative is the Ag9700