Ag5500-FE - Really does make POE lighting applications easy
The growing trend into distributing lighting power over POE is driven by the need to reduce the number of stages and locations of power conversion to improve efficiency and move to safer voltage levels in domestic and commercial electricity distribution. However, doing this with POE can sometimes not be as efficient as might be wished for, counter-balancing the advantages of lighting management with losses in efficiency. Even so, many of Silvertels POE customers have used our modules in this type of application already.
To make LED lighting using POE even more efficient and surprisingly easy to implement, Silvertel now offer a two module approach for POE LED lighting designs using Ag5500-FE and Ag201. Ag5500-FE provides a 99% efficient POE front end, while Ag201 provides the DC to constant current and lighting management functions in a convenient SIL package, incoprorating DALI, analogue dimming and multiple output current options.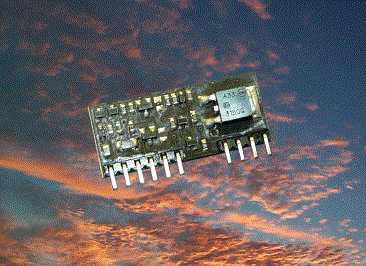 POE based topologies would normally require additional power circuitry to generate a constant current output from the POE voltage output in order to drive a typical LED load. This is both expensive and inherently inefficient. By combining a simple, inexpensive and tiny SIL package POE front end function at 99% efficiency using AG5500-FE with the compact fully featured Ag201, you can have a low cost, high efficiency compact POE based lighting solution, in no time at all.
Ag5500-FE can be powered from any IEEE802.3af or IEE802.3at based PSE switch, to provide up to 24W of power to the Ag201. Programmable current output levels of 350mA, 500mA, 700mA and 1A means this solution can drive a range of LEDs. Careful design means the Ag201 module delivers its output current with no need for output electrolytic capacitors, meaning this solution has an inherently long life compared to traditional LED ballasts which can fail after long exposure to typically high ambient temperatures.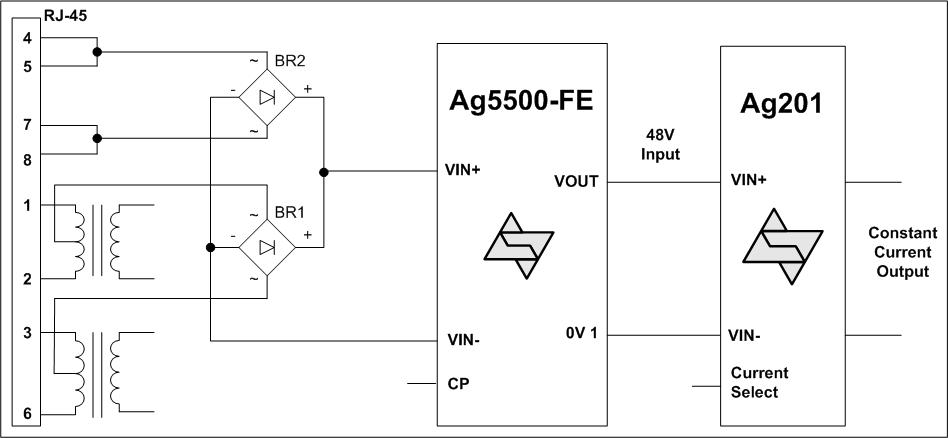 All this and still delivered at Silvertels typically market competitive pricing and backed by our renowned Applications Support and industry leading quality. For more details contact Silvertel or your local distributor.