Ag103D - Solar Panel Optimised Solar Battery Charge Controller
Ag103 is Silvertel's latest battery charger module. Silvertel have developed this exciting new energy harvesting module for use with Solar Panels from 5W to 50W output power. Maximum Power Point Tracking and intelligent charging profiles optimise battery charge times and lifetime. Ag103 also incoprorates a high efficiency DC-DC converter. This module has been specifically designed for for use with Solar Panels as the power source and for charging 12V Solar Batteries. These batteries are designed for maximum lifetime with a high number of discharge cycles.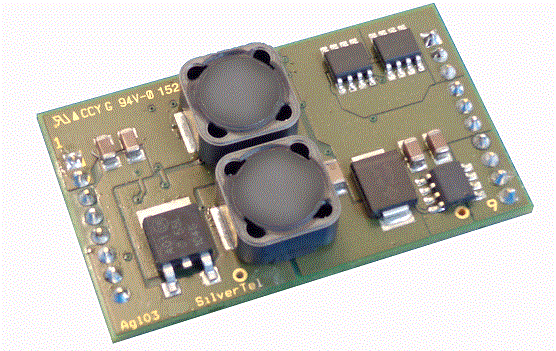 The datasheet for this module is now released. Contact Silvertel or your local distributor now for samples.
Click here for the Ag103 shortform