Ag9724-FL Power over Ethernet Module
Silvertel have developed an addition to the Ag9700-FL series with a new output voltage option.
The Ag9724-FL has been designed as a high performance alternative to the Ag9424-2BR.
As an industrial temperature range specification module it is perfectly suited to applications where
it is being consistently run at high power.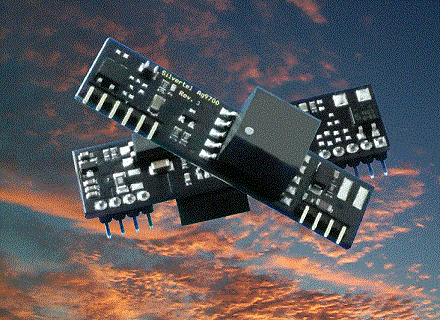 The Ag9724-FL modules are designed to extract power from a conventional twisted pair
Category 5 Ethernet cable, conforming to the IEEE 802.3af Power-over-Ethernet (PoE) standard.
The Ag9724-FL also provides the PoE compatibility signature and the ability to set power classification
as may be required by the Power Sourcing Equipment (PSE) before applying power to the port.