UK Manufacturer of Low Cost Electronic Modules
Silvertel specialises in the design and supply of low cost electronic modules to an extensive global customer base that includes blue chip names such as Samsung and Panasonic. Our POE, Telecoms, Battery charger and Wireless Power module products are sold to thousands of customers through a worldwide network of distributors and representatives. All this is backed up by our renowned first class technical and application support. Silvertel has pioneered many innovations in POE to include such landmarks as the smallest SMT and POE+ modules in the world, as well as the highest power POE modules available. All modules are optimised to provide minimised footprints and package size. Ease of use with minimal external components required is an additional key Silvertel advantage. For further details on each range, click on an image below.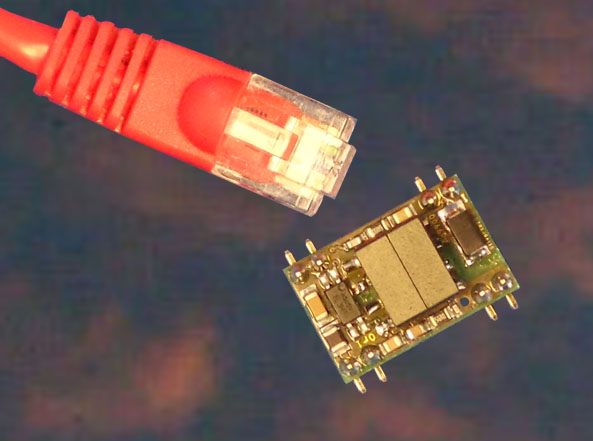 Ag9924 and Ag5324 are the cutting edge in industrial temperature POE and ultra-miniaturisation from Silvertel. Ag9900 pushes back the boundaries for POE miniaturisation yet again at just 21.2 x 13.9mm in footprint area, and only 13.3mm high, Ag9900M is truly the smallest POE module in the world. Despite its' tiny footprint, Ag9924MT still packs a maximum 12W at 85°C of output power through improved efficiencies in design. Read more about Ag9924M or Ag9900M here. Meanwhile Ag5324 is a 24V output version of the successful POE+ Ag5300 module, capable of delivering 24W of power at 85°C. Samples are available, contact your local distributor for details. Ag5324, Ag9924M, Ag9912M, Ag9905M and Ag9903M are all released.
POE and the IOT
POE is everywhere these days, from door entry access systems, fingerprint readers, IP and video phones (including entry system intercoms), wireless access points, IP Cameras, HDBaseT audio visual extender systems, Ethernet/IP to serial data converters, lighting system controls and even tablet docking stations and better yet remote control bath filling systems. The beauty of the technology lies in combining power and data over a single data cable, all at a low, inherently safe voltage making new equipment installations easy. Add to this the power of IP in a product, and mix in with a little IOT, you soon have the capability to remotely access and control any number of different facets of modern life. A quick search for the increasingly ubiquitous Raspberry Pi on the internet will yield any number of home (or commercial) projects for controlling lighting and heating remotely, via a handheld device such as a smart phone. Silvertel has even released a new demonstration video that uses a new Silvertel low voltage LED driver module and the Arduino open source development platform to enable the control of LED lighting systems through your smartphone or other android based device. The video can be viewed here:

Another great example of the possibilities for the IOT. Of course, the Arduino board could easily be replaced by something like the Raspberry Pi, with POE power using the latest HAT compliant POE adapter technology, also using Silvertels' POE technology. The very latest POE modules from Silvertel are so small they can fit in almost anything, opening up endless possibilities for POE in the future IOT. Contact Silvertel, or your local distributor for further details.