UK Manufacturer of Low Cost Electronic Modules
Silvertel specialises in the design and supply of low cost electronic modules to an extensive global customer base that includes blue chip names such as Samsung and Panasonic. Our POE, Telecoms, Battery charger and Wireless Power module products are sold to thousands of customers through a worldwide network of distributors and representatives. All this is backed up by our renowned first class technical and application support. Silvertel has pioneered many innovations in POE to include such landmarks as the smallest SMT and POE+ modules in the world, as well as the highest power POE modules available. All modules are optimised to provide minimised footprints and package size. Ease of use with minimal external components required is an additional key Silvertel advantage. For further details on each range, click on an image below.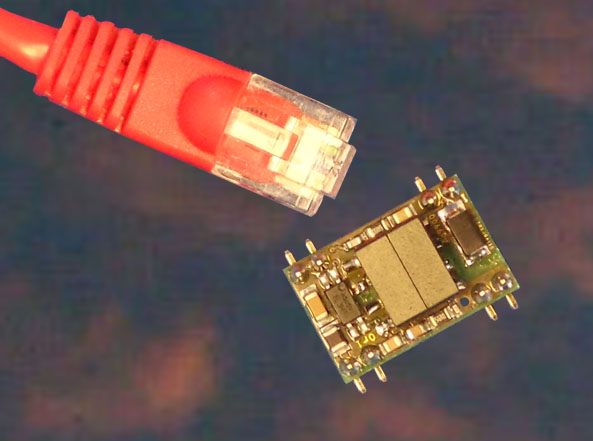 Ag9924 and Ag5324 are the cutting edge in industrial temperature POE and ultra-miniaturisation from Silvertel. Ag9900 pushes back the boundaries for POE miniaturisation yet again at just 21.2 x 13.9mm in footprint area, and only 13.3mm high, Ag9900M is truly the smallest POE module in the world. Despite its' tiny footprint, Ag9924MT still packs a maximum 12W at 85°C of output power through improved efficiencies in design. Read more about Ag9924M or Ag9900M here. Meanwhile Ag5324 is a 24V output version of the successful POE+ Ag5300 module, capable of delivering 24W of power at 85°C. Samples are available, contact your local distributor for details. Ag5324, Ag9924M, Ag9912M, Ag9905M and Ag9903M are all released.
How to Power a Raspberry Pi using PoE
Silvertel, a UK manufacturer of telecom, POE and power modules, have released a circuit and PCB layout for a 5V PoE adapter board ideal for Raspberry Pi. The information provided is available for free download and use by any manufacturer of accessories or general hobbyists. This adapter board can be used to power any 5V device (up to a power of 9W), e.g. a Raspberry Pi, via a standard USB cable or DC connection. The information pack provided includes: a full bill of materials (parts readily available from on-line electronic component suppliers), a circuit schematic and the PCB layout. There are minimal components, with a total typical cost of less than £7 (about $11 US Dollars or €8.50 Euros). This PoE splitter board has also been used to power the MarS i.MX6, Olimex A10-OLinuXino-LIME, BeagleBone Black, Element 14 RIoTboard and of course the Raspberry Pi model A and B.
| | | |
| --- | --- | --- |
| Figure 1: PoE adapter Board (Top View) | Figures 1 and 2 show the PCB with components fitted. The module provides an IEEE 802.3 compliant PoE input, capable of taking PoE power and data from any PoE injector. The 5V/1.8A output is provided on a USB connector or DC plug. The board provides an IEEE802.3af signature to avoid any potential damage that could be caused by incorrect or shorted Ethernet cables. | Figure 2: PoE adapter Board (Bottom View) |
Figure 3 below shows a populated adapter board powering a Raspberry Pi over a USB connector. The blue CAT6 Ethernet cable is connected to a PoE switch delivering power and data. The PoE adapter board splits these out; data onto the short CAT5/Ethernet cable and power out on to the standard USB to micro USB cable.
The PoE adapter board provides convenient mounting holes compatible with the Raspberry Pi board.
Figure 3: Shows Raspberry Pi with the PoE adapter board connected
The latest Release 3 downloads including PHY protection can be found below. Released May 2015.
Download Circuit diagrams for PoE Adapter Board
Download PCB silkscreen (Top) for PoE Adapter Board
Download PCB silkscreen (Bottom) for PoE Adapter Board